This page was print from webpage of education CountryFile project.
url: http://edufile.info/?view=school_systems&topic=topic_general_infos&country=12&add_tag=-47
School systems
Belgium
Country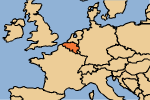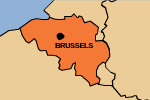 Belgium (The Kingdom of Belgium) is situated in North West Europe. The country covers an area of 30,528 km² and its population compromises of 10.58 million people. The official languages are Dutch, French and German.
Overview
Education in Belgium is regulated and for the larger part financed by one of the three communities. The national legislator only keep a minimum competencies. Each community has a unified school system, with small differences - the school can be divided into schools: owned by communities, subsidized public schools (run by provinces and municipalities) and subsidized free schools (mainly Catholic church).
As the freedom of education is a constitutional guarantee in Belgium, there is a parallel system of private schools (écoles libres/vrije scholen), the majority are Catholic schools.
This forms also a conflict between public and confessional schools date to far past.
Education is compulsory from the age 6 to 18. It's free of charge. Home schooling is possible.
Kindergartens
Kindergartens are not compulsory. Children older then 2,5 year can attend, usually classes get bigger as children reach admission age. Most kindergartens are linked with the primary schools.
Primary schools
School starts at 8:30 and ends betwen 15:00 and 17:00, with lunch break 12:00-13:30, with no school on Wednesday afternoon. Lessons take 50 minutes. Traditionally language and math are taught (morning) along with advanced subjects (history, biology, religion, etc).
Secondary schools
Secondary education (6 years) is divided into three 2-years parts. The first one keeps the general and basic basis, while the second and third allow the student to select always more own subjects and specialize.
There are General Secondary (40%, general), Technical Secondary (29%, practical), Vocational (29%, job preparation) and Art (2%) schools.


Higher education
Higher education is organised mainly by Flemish and French community, German students go to study in German or join usually the French system.


Disabled students
Some schools for children with disabilities or special needs exists. There is a plan to integrate this children into normal schools.
Developments
[missing data]